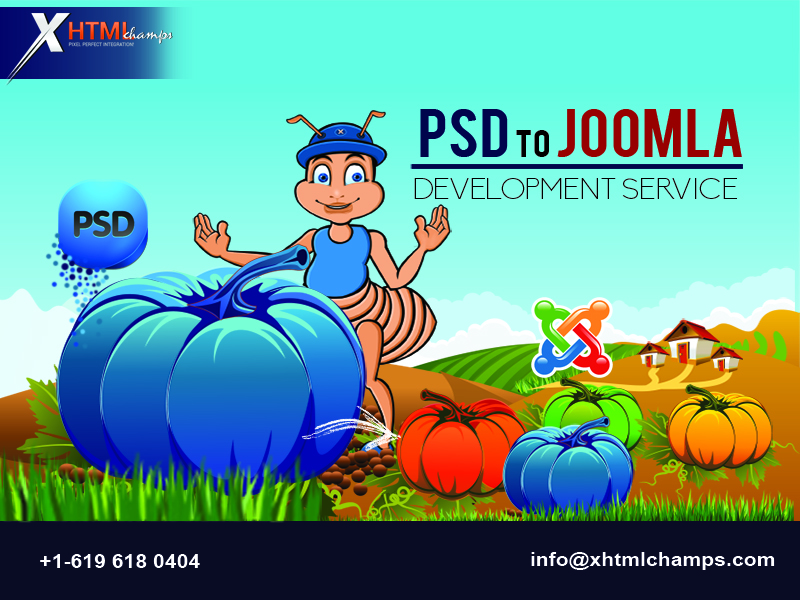 Joomla creates many possibilities to flexible Joomla website development according to specific business needs. It makes even a complex operation simple and makes your website faster with improved rates. It has the potential to reduce the bandwidth cost and increase website ranking on popular search engines like Google and Yahoo. Joomla can improve both user experience and user retention on the web pages.
Many large companies spend thousands of dollars to keep their Joomla website with high usability to make their users get lost on their web pages, however, getting the process done in the right way influence the usability strategy.
Features of Usability
Develop strong website architecture
Integrate appropriate industry jargon
Develop a robust menu system
Add easy to read text
Make the website design more practical
Is your Website Well Optimized?     Check for the Site Performance
Before deciding to improve the usability of Joomla website, it is essential to check for the site performance. Remember, if the loading time is high, then website performance could be low. There are many online tools available to check loading time and know the overall status of the website.
Here follows useful tips to improve Usability of Joomla Website:
(a)       Enabling Joomla Cache :  The Joomla caching system can solve many factors related to fetching content from the database, load extensions including plugins, modules and components. By enabling the relevant plugin, enables visitors to get a stored version of the page rather than repeating the entire loading process once again.
This process involves two steps:
Enabling the Cache setting in the Global configuration
Enabling Joomla system cache plugins
 (b)      Enabling Joomla Compression:  This option will compress website before transferred to visitors and thus reduces the size of web page and make it load faster.
(c)      Keeping the website clean:  Although there is a possibility to use many extensions to handle various functionalities, some may slow down the website. Therefore, it is essential to keep the website light as much as possible to enhance better usability.
(d)     Optimizing images:   A good image can improve web content, but at the same time they are also being the major reason to reduce the usability of your website. Therefore, try to use images only if needed, avoid using large images and make use of tools like Adobe Photoshop for reducing the size of image files.
(e)      USE CDN for loading media:  CDN refers to content delivery network, an interconnected system of the cache servers using geographical proximity to deliver web content. Content Delivery Network can help speeding up website and increase the usability.
(f)      Optimizing Website on Mobile Devices:   It is not only with the extension or template you attempt to increase the usability, but also consider features and plugins that makes the site search engine friendly.
In addition to these factors for increasing the usability of Joomla, there are also few other elements to consider and they include:
Optimization of JavaScript and CSS
Optimization of website in mobile to enable easy loading
By choosing the right web hosting services that can improve the loading speed of a website significantly
Usability of Joomla refers to the ability of the audience or visitors use your company website. It states about how usable your website to the visitors is. Therefore, it is essential to understand the elements of website layout for best user experience and increase traffic.