Drupal is one of the best open source Content Management systems written using MySQL and PHP. It has offered a refined and effective programming interface for the developers. It allows the inexperienced developer also to program a basic website and installation without any expert skills. It is one of the popular frameworks used amongst most of the government organizations. It can be used to create everything in developing a personal blog to enterprise applications and websites.

The landscape of Drupal development is changing effectively. They have come up with many new features like Drupal migration to git, Site building, and Drupal Developers. One developer with a computer can build and develop sites with the easy management facility of Drupal. It allows you to access your hosting and servers via FTP. The workflow of Drupal is dominated by the low frequency of changing the site. One developer can create new developments on the site with effective management. It provides very amazing customer service to help get throw issues and has a simple procedure of security.
Develop With Amazing Tools
There are many various ways with Drupal to design server architecture to ensure your website with the scale needed in the future as well. It gives the ability to save selectively and revert your work using the friendly features of Drupal. This helps developers to manage their projects and allows integrating external developments into the client process. It is relatively simple and familiar to every developer and client to make it eco-friendly for everyone. It is complex to make sure that the product is high quality and free of critical bugs. Therefore, they have solutions to deploy testing automatic on both functional via Simpletest and prioritise user experience via Selenium. It makes a lot easier for developer testing via an automatic testing function. It allows identifying the early critical paths of development strategies and functionalizing each project in the test.
There are some of the main aspects to having knowledge about before starting your Drupal Developments:
Never hack the Drupal core
Web site planning & wire framing
Avoid hard coding
Back up your website
Do not Use more modules
Ensure Performance and Quality
Drupal allows you to perform an investigation into the techniques and tools of your software and makes them available for customization. While working with open source software, you should be able to get the ideas of the software and determine effective steps intended for the project.
The Drupal has the following features available for everyone:
High Performance
Clean, Extensible, & Modular Code
Easy integration with 3rd party applications
Search Engine Friendly
Unparalleled Security
Management of Content
Commercial Support
Clean, Extensible, & Modular Code
It allows you to benefit your websites with the work of many great minds of developers across the world. Great modules make it easy for everyone to customize your development as per your needs. They are highly focused on site developments and gives out the best options for most of the business websites. It allows to have a stronger ROI with various proprietary options or source for a long run of your business.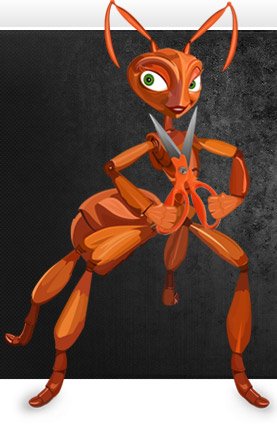 For develop a Drupal website, Hire our Drupal Developers at  http://www.xhtmlchamps.com/hire-a-drupal-developer.html