Companies and industries spend more to create a unique logo that helps in easy identification of their brand. Most of the fortune 500 companies have stunning logos and no doubt these logos play an important role in brand building.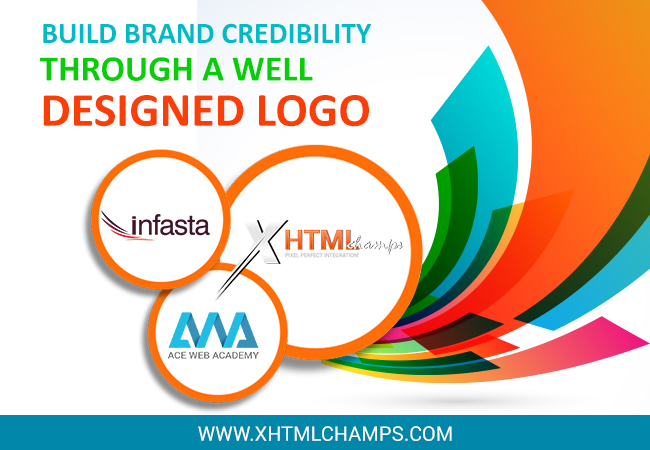 So, do you want to improve your brand credibility?
Well! The simplest thing is to start with a well designed logo. Here are some of the benefits of using a well designed logo.
Makes your generic name unique – Now, in most of the cases, the name of the brand is descriptive or geographic and logo helps the brand to be unique and universal. A stunning logo is very important for your brand so that people from all over the world recognize businesses and its products/services. A well-designed logo helps to make a business stand out from others in the race.
The Personality of your product – A logo defines the personality of your brand. Just think of any big brand and the one thing that will mesmerize you is the logo. These companies have stunning logos to back their products and services.
The brand identity – Brand identity is very much important for successful businesses, to impress the visitors and also helps to retain existing customers.
Enhances the brand – When you look at some of the finest brands in businesses, the one thing that makes you recognize it is the logo. The big brands such as Nike or addidas add value to the product.
These are the top 4 benefits of a logo. So, if you are a startup and you are still lagging behind on this factor, then you need to think again. Get the best logo designed, for your company or organization and increase the brand credibility. There are so many companies that are so popular among the people all over the world and some of the credit goes to the stunning logo that they have.
So get your brand credibility through a Well Designed logo and edge ahead of others. Make your logo, stunning, unique and simple so that your brand can be recognized easily, from among the rest.