Your choice of selecting the right engine to power your own website will have to certainly be from options of the content management tools (CMS) that are readily available for your use. After all these are completely convenient and custom made solutions that can directly be deployed to build your website; you would rather not go the circuitous way to build one from the scratch using HTML codes would you?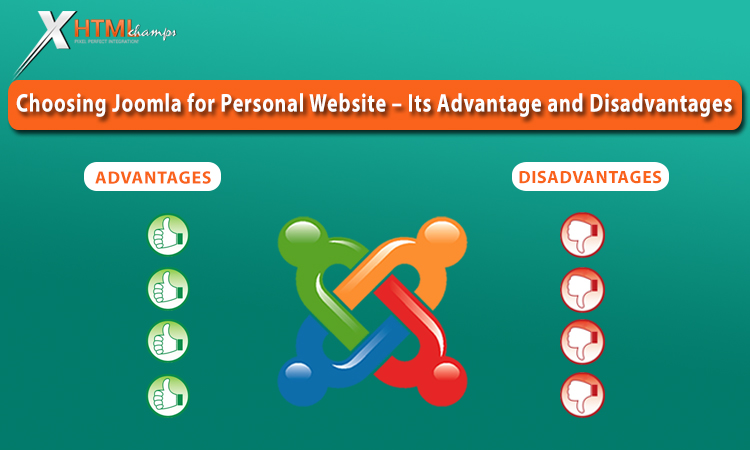 Now let us consider the case of using Joomla; the most preferred 'free' open source framework or content publishing system which is widely used across the world to build websites. Joomla is basically engineered for the purpose of creating highly interactive web sites which makes quite a popular choice to build personal websites, online communities and medial portals. The same Joomla can also be used to build extensive eCommerce applications. Joomla is becoming increasingly popular for its ease of use and its applicability to a variety of web content right from static web pages to bigger online polls, blogs etc.
In short and realistic terms; Building a Joomla website works on a modular principle; a base block is built using the basic Joomla framework and further enhance it multiple extensions, components and customizable plugins. You will just need to combine modules in various configurations, fill it up with the content thereby slowly making your way up with a complete and comprehensive website replete with all features and detailing there ever was!
Advantages of Choosing Joomla for my Personal Website
You do not want to be spending on a CMS for your website as you just set out on your virtual journey! Joomla is a free to download and an open source piece of software which can easily be used to build your website.
Easy to install – All you need is to download it and run the script on the server accordingly on the server and your job is complete!
Redesign becomes simpler- With joomla re-designing the website with or without changing the content is a lot simpler and easier. Oh yes, at XHTMLChamps we provide excellent PSD to Joomla Template Conversion services, take a look if you need any help.
Joomla provides a wide range of plugins to developers to ease up their job; You may want  to have a look at the exhaustive list of plugins/module /components offered by joomla here- http://extensions.joomla.org/
Further  Joomla extends advanced administrative features which handles many functions such as User Management, Media manager, Content Manager and Contact Manager.
Joomla scripts can be updated to a newer version of the browser directly in a hassle free manner.
These scripts generate URLs that positively influence SEO positioning; you do not have to sit and brood over low traffic that comes to your website. Joomla automatically takes care of it for you!
Just about anybody can develop a website using Joomla; you do not need to equip yourself with any technical knowledge to begin with. Install Joomla and you are ready to go.
Joomla powered websites can run on any server without hassles. Migration from another CMS to Joomla is not that hard a task as well.
A variety of eye-catching themes and templates are available with Joomla with ease of changing the applied template as well. Joomla also allows you to create your template and install it, talk about freedom here!
It is but fair to also consider the flip side of using Joomla to build your personal website is it not?
Some disadvantages of Choosing Joomla for Personal Website exist too
Joomla powered websites are huge with highly modularized components that require highly efficient as well as powerful servers for support. Now how far that is required for a personal website is a point to ponder about.
Plugin compatibility is an issue with using Joomla to power your website:  Some Joomla plug-ins support some specified scripts only and hence there is an issue of compatibility that may arise. To deal with this issue you just need to hire a PHP developer, that's it. Let him deal with the compatibility issues for you.
Joomla has an overall higher Learning Curve as it is very vast and modularized. Once again whether or not this fulfills the purpose of having a personal website up and running is questionable.
Given the vast scope of Joomla websites – the website becomes heavy to load and run thus dissolving the purpose of your virtual presence!
So to conclude –
Joomla as a CMS builds you a website with a sound structural stability and content while also providing you with a fairly intuitive interface for users. If your requirement just sticks to a standard website with basic capabilities say a blog, comes with a static or a dynamic front-end, maybe Joomla is a wise choice!