Do Speed Matters for Your WordPress Website? – Here is a Guide to Speed Up Your WordPress Website
The speed of a website is imperative to improve the performance of your business. This is more important than anything else. It is not only on your desktop or laptop but speed and performance also matters with mobile devices like your iPhone, Smartphones, tabs and more, as more percentage of web users across the world are accessing hand held devices.
The main aim of using WordPress websites is, they are easy to develop and run along with the speed.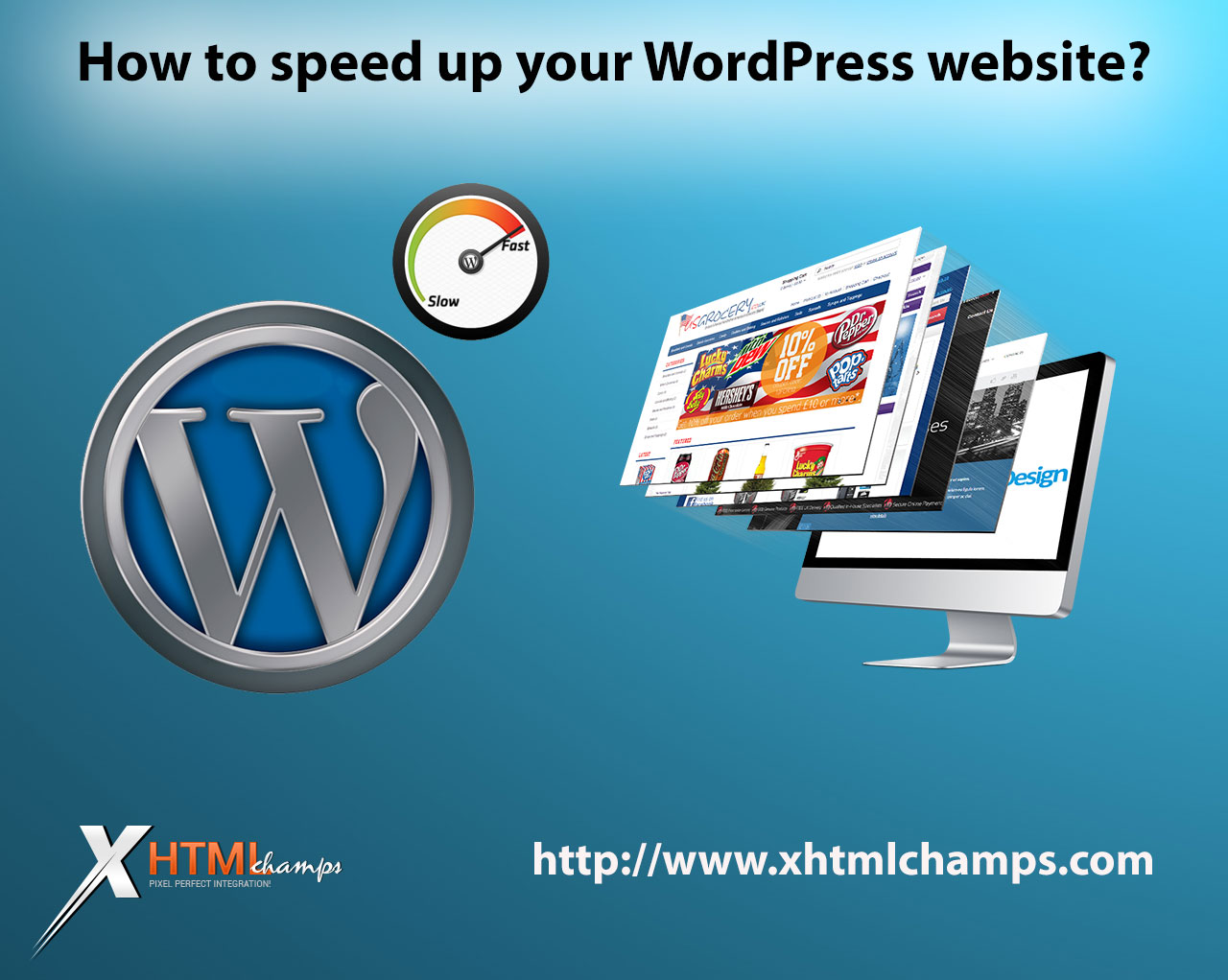 Before you get to know the ways of increasing the speed of your WordPress websites, here are few things to know like why, what to do and how?
Why does Speed Matters?
As everyone knows, the first impression counts for everything. The benefits of increasing website speed are enormous and to point a few:
•     It gives a better user experience
•     It helps improving search engine rankings
•     It helps to achieve higher conversion rates to business
Before attempting to make changes in WordPress website to improve the speed, it is imperative to know the current scenario. By running a page speed test, it establishes the baseline. There are many tools available for performing a speed test and the most popularly used tools include:
•    YSlow browser extension
•    WebPagetest.org
•    Google Page Speed Insights
•    Pingdom Website Speed Test
What are the factors influencing WordPress Website Speed?
There must certainly some factors influencing the speed of WordPress Web site. Becoming aware of such elements would help in easy identification of the exact problem and resolve it to increase the speed. Some of the impacting factors include:
•     Hosting provider or the service configuration
•     Theme
•     Number of plugins
•     Types of plugins used
•     How clean and lean is the website
•     Combined assets
•     Image compression
•     Caching
Ways to Speed up WordPress Website:
Here are some best ways to speed up WordPress website:
(a)    Try to use the WP Super Cache plugin and Hyper Cache, as they are lightweight
(b)    Try to remove inactive plugins, which may certainly increase the website speed
(c)    Try to keep WordPress version up to date and this improves speed
(d)    Optimizing WordPress SQL Database is an other best way to fasten up web site loading speed
(e)     Add expiry time to static images, as this may reduce numbers of HTTP requests when loading other navigation pages in website and increase speed
(f)     Disable hot linking
(g)    Set automatically empty Trash, which will help in increase in loading speed
(h)    Compress images, as this may remove extra bytes that are unnecessary, however, image quality is not affected
(j)     Hosting video externally is another effective way of speeding up a website
(k)    Adjust WordPress settings and turn off inter-blog communications
Besides knowing the elements impacting speed and how to improvise the performance, it is essential to have a constant track on the website, its performance and ability to give a great user experience. However, it is recommendable to choose quality hosting, themes, plugins to keep the website at good performing level.