A little less than a decade ago, mobiles were simply being used for voice calls and text conversations only; technology and needs evolve and hence today the current generation of mobiles have become powerhouses of functionality. There are however certain inherent physical restrictions with mobile devices as they still would not be capable to process large volumes of data or get into engineering and animation or any other high end program such as a computer.
While that is being said the ability to provide uniform functionality in a browser based application at par with a desk/laptop would accelerate growth of smart phones and catapult them ahead in terms of utility. Now do you need a smart phone, sheer convenience.
It all begins with development of a sensible mobile application.
Mobile applications enhance your overall mobile experience!
Ok, mobile applications are those internet based applications function on your smart mobile phone; it is designed to perform the role of a specific task only. Mobile applications may either come preloaded on the device held or maybe required to be downloaded by users from the relevant app stores or from the web directly.
 Mobile applications can either be shrunk versions of a larger application such as a popular ecommerce site or it may be designed to carry out certain exclusive functionalities by itself.  A popular example of such a mobile application is Whatsapp, a chat service which began on the android platform and progressed to perform on all mobile operating systems.
Effective mobile application development acts as a catalyst that works towards increasing the productivity of your mobile device. It is mobile technology and its ability to transform small businesses putting them into the level playing field as the bigger enterprises, thus feeding the demand for expertise in this area.
(http://www.microsoft.com/business/en-ie/Whats-new/Pages/Article.aspx?cbcid=163)
 The following tips would help-
Centre your application completely on your target audience only; a user motivation is key more than building something to simply satisfy your ambition.

User experience from start to end of using the application fuels the popularity of the application. 

Research extensively and then begin work on the unique mobile application. As far as possible work on creating unique mobile applications
Work on simple straightforward designs, explain details in simple language/ use graphics all along where ever it may be relevant and required.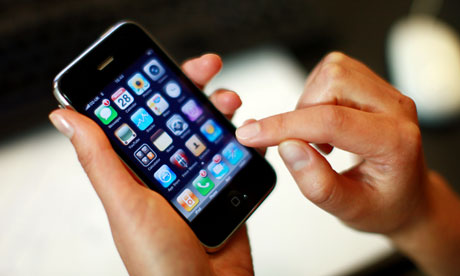 Keep it simple, make lives easy. 
 Pick out the most important features and build it into a core application experience; add functionality step by step thus building plug-ins that can be purchased as and when needed by the user.

 
Work on a mobile application that is cross platform as well as device friendly. Now this is key for popularity of your mobile application.

 
Ensure that your application is tested at each and every phase of development; test it with different users, trouble shoot issues and re test the application. This carries a lot of impact and there are websites which can be used to carry out testing as well.
              (http://www.keynote.com/solutions/testing/mobile-testing)
Work on a offline strategy as well for the functionality of the mobile application, this design practice needs to be thought out by entrepreneurs and their development teams at the stage of planning and design.
What actually works on a rich user experience is that design of a mobile application which emulates the real life, stop observe research and then create.
Do not over work on your mobile application, pick a particular purpose use all the relevant features again keeping it simple and work on developing a product
Developers tend to digress from the main objective of the application somewhere during development and tend to stuff mobile application with a lot of unwanted functionalities. Refrain from the temptation.
What works in mobile applications most of the time, is a unique concept simply translated into technology without any compromise on user experience. Nail it and watch your mobile app click!