With the provision of flexible web architecture and extended controls over design, Drupal is steadily growing up to be an open source sensation for businesses.  Deploying this CMS tool in your website helps you develop a highly interactive online presence of your business.
Features of Drupal-(Overall)
Do you just want a simple blog with a static front page? Drupal is flexible and can handle that. It can step up and handle a powerful backend that can support multiple pages and millions of users every month as well. The software is just as simple yet as much powerful – it is indeed the developers darling!
The basic Drupal installation is fairly basic and skeletal; Developers would have to necessarily enhance the website using their own solutions; this may really not be very friendly for lay users, but hence it proves to be extremely promising for developers.
Strong SEO Capabilities of Drupal was designed from the very grass root to be search engine friendly.
With strong version / Access control capabilities, the software is also built to handle large volumes of content with ease.
The scalability factor of Drupal is extremely reliable and stable even when it serves thousands of users in a simultaneous manner.
 Drupal is more of a framework CMS built and promoted by a large pool of developers. Therefore, the scope of growth for Drupal is always on the rise with developers willing to fix/create/add features constantly that matter most to them.
A peep into the features of Drupal 7.0 –
The business is slated to grow and with it is an inherent need to upgrade your website as well, while your existing Drupal site does take a certain level of investment for an upgrade to be carried out. It is an inevitable part of sustaining your online presence. Take a look at what Drupal 7 can offer-
The continued availability of security patches after the release of Drupal 8
Drupal8 is more administrator friendly, providing enhanced features.
A host of new features and administrative modules.
Prevalence of an active community of maintainers cum developers.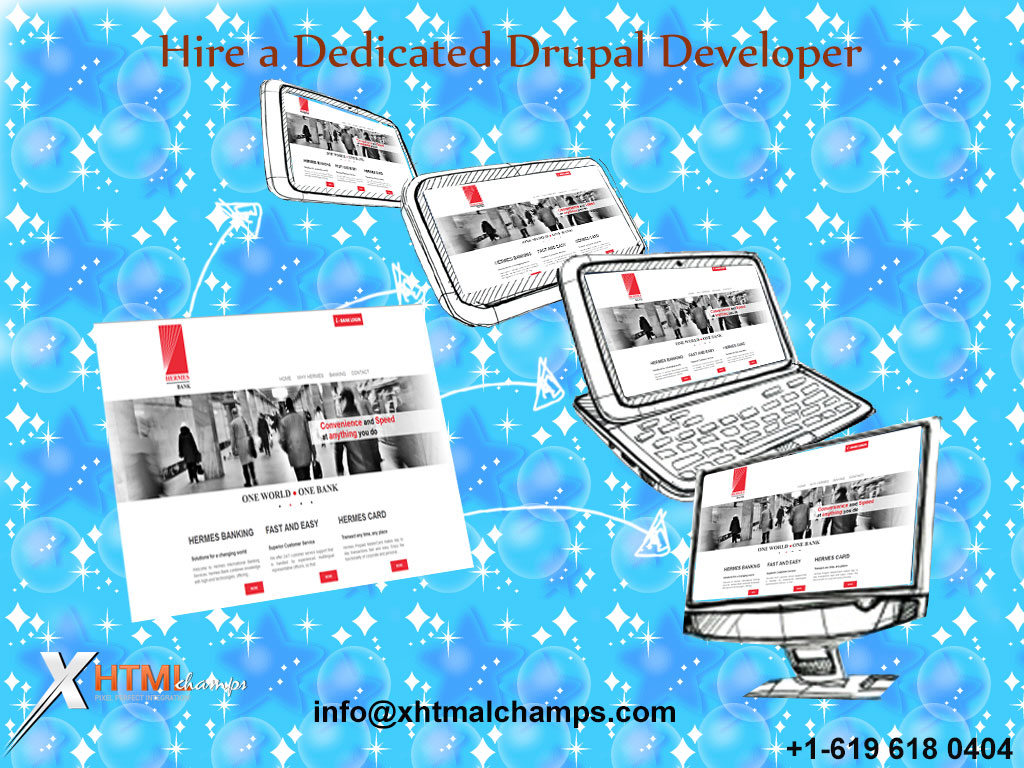 Tips to hire a Drupal developer for your website–
Implementing any feature with Drupal is extremely fast a good developer must certainly understand the end user of the site.This aids in easier consideration of different solutions for a business problem using his knowledge of Drupal modules and then use discretion. Being able to offer an alternative solution to the product owner also implies improved efficiency when existing functionality is being put to optimum use.
Check for necessary skills in the backend and front end development, user experience design, graphical design, service design and all that may be related to the role. Vast experience in deploying the best of practices especially in vertical business is always an added advantage.
 A passion to excel in developing innovative projects for their clients is certainly a preferred trait among Drupal developers. Technically, Drupal uses PHP, which permits object oriented coding. Therefore, there is a huge window of opportunity for a developer to create any kind of code or feature for the website so needed. A passionate programmer will not be driven monetarily but instead look at using the opportunity to create something under this open source label.
Ideally, the developer would need to touch base with the product owner at least fortnightly. Higher the frequency of communication, greater the understanding of customer requirements. Online communication is still permissible but there can really be no substitute for a meeting in person, with the right attitude!
The crucial point to consider in fact having to identify the correct amount of investment in your Drupal website as it basically relates to the value it brings to your business.
 If the site with all its intrinsic functionalities contributes fairly significantly to your fundamental goal, then just having one person as the sole keeper of its functioning can lead to disaster. A sound back-up plan needs to certainly be in the offing.
Evaluate your options, weigh each possibility against the interests of your business and choose the right developer.He needs to be in complete synchronization with your business and your ideas. Skill follows the right attitude of a Drupal developer!