"The roughest roads often lead to the top"
At XHTML Champs, we are not just into business, we are also into innovating new ideas and pioneering new concepts. Our efforts have been recognized by the people who matter. And we have proved our expertise in every fields such as mobile application, web designing etc too.

Best Psd to Joomla Service Providers
The experience we achieved through years and the dedication shown by our experts helped us to achieve this honor. Click here
Nominated for best website design
Perfect blending of creativity with talent makes masterpieces. XHTML Champs have a group of experts who brought many such honors to us. Click here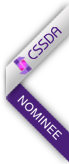 Champions train until they cannot fail"
XHTML Champs, the global leader in PSD to HTML/CSS conversion and the team that produced many award winning websites with unique design and features is a complete digital solution provider with a proven track record. With a strong foundation built with creative thinking, striking designs and solid business ethics we became one of the leading companies in the industry within a short span of time. When we added dedication, hard work and professionalism to our robust foundation, now we enjoy a global presence with clients from world over.
We never treat our customers as outsiders. We always prefer to work along with them taking suggestions and ideas from them, providing solutions to their digital requirements from time to time and updating them with latest trends in the market.
"Once you are our client, we are a part of your organization."

"Skills are common. Talent is rare."
XHTML Champs, a leading complete digital solution provider and experts in PSD toHTML5/CSS3 conversions who produce world class award winning websites, excels in providing you all types of digital solutions. Being experts in their field, our team members are quite capable of handling any types of projects and are also capable of delivering the result within the stipulate time limit. We offer a world class service in the following conversion services.
* PSD to HTML/XHTML Conversion
* PSD to HTML5 Conversion
* PSD to Responsive
* PSD to Email Newsletter
* PSD to Joomla Conversion
* PSD to WordPress Conversion
* PSD to Drupal Conversion
* PSD to OsCommerce
* PSD to Shopify
* PSD to V-Bulletin
* PSD to ZenCart
* PSD to Magento
* PSD to Prestashop
* PSD to ModX
* PSD to X-Cart
"Many hands make work lighter"
We have set up different departments to serve our clients in a better way. Well trained team members of each department will provide all assistance to the customer and at the same time keep on updating the status of the project regularly. We follow the same work pattern in all our projects irrespective of the matter whether it is a PSD conversion project or CMS implementation.
24X7 Support Team: They are the people whom the customers contact at the first instance. They will address your queries and pass on necessary information. Once you place your order, they will take the initiative to ensure that it contains all the information required. After making the order perfect, they will send it to the Project Manager.
Project Manager: The man behind the successful completion of each project will go through the order in detail and make out the exact requirement. Then the same will be passed to the Mark-up team.
Designing and Development Team: Our team of talented and well trained designers and developers start working on the project. Project Analysts will be supporting them with many inputs. Once the project is completed, the same will be passed to QA department.
"Quality is not an act, it is a habit."
We know how important the quality of the product is. Here at XHTML Champs, ensure the quality at every step of the process. To ensure the products we deliver should be of world class quality we follow certain standards. We have our own quality norms and standards for CMS implementation, E-commerce integration etc which match with the world standards.
W3C valid XHTML/CSS
Pixel Precise Design
Cross-Browser Compatibility
Semantic/ SEO Semantic
Code Standard
Load Speed Optimization
Logically Structured
Clean Hand Code
Table less Code
Ease of Updation
Shorthand CSS
sIFR
swIFR
Java script integration
Self explanatory in terms of class names.
"After all, we are committed to ourselves to deliver the best."