PSD TO HTML CONVERSION PROVIDER
Xhtmlchamps provides fast and affordable PSD conversion services. Our dedicated team of developers/web designers are keen on providing outstanding PSD to HTML, PSD to HTML5, PSD to Wordpress, PSD to Shopify and PSD to Responsive conversion services.
Get to know us a little better-
XHTML Champs began as PSD Conversion service provider in the year 2006 extending conversion services of any design format such as PSD, TIF, JPG, PNG, AI, EPS, PDF, BMP or the existing HTML markup and successfully converting them into the web compatible hand coded W3C valid HTML/CSS \formats. We step up and also offer evolved services of CMS integration, E-commerce integration, Forum development and maintenance, web designing, Digital marketing and development of mobile applications.
PROFESSIONAL COMPANY:
We believe in complete and competent solutions, our approach and ethical standards have given us a unique place in the hearts of all our customers so far.
LOOK AT FOR MORE
EXPERIENCEDTEAM:
<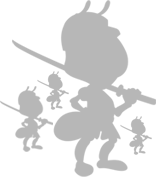 We have experienced and well qualified designers on board with us. We consider them our backbone and the foundation of our business.
LOOK AT FOR MORE
TECHNICAL EXPERTISE:
"Expenditure on new technology is an asset" is what we believe at xhtmlchamps.com. Regular workshops and training is part of working with us, after all the confidence of taking challenges and new projects among our team reigns supreme!
HIGH QUALITY CONTROL STANDARDS:
We go great distances to implement quality in all our deliverables and ensure that they meet any set international standard.
GLOBAL EXPOSURE:
As stated earlier we deal with a wide number of clients all over the globe. Interaction and inputs from such experience ensures us a wider perspective while dealing with requirements from the customer.
COMPETITIVE PRICING: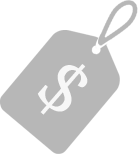 Standard service at an affordable price is our motto. Since we deal with a wide spectrum of clients, we set our prices keeping in mind differences among all of them.
MONEY BACK POLICY: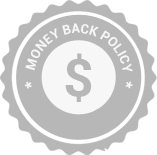 We at XHTMLchamps regard customer satisfaction above any other aspect; it is but justified that we trust standard and quality here at Xhtmlchamps such that you may demand your money back if dissatisfied!
24X7 CUSTOMER SUPPORT:
Our 24*7 customer service team is completely capable to diligently handle queries from our customers at any given point in time in the day across time timezones.
QUICK TURNAROUND:
Turnaround in a snap! ? Work is allotted among our team members in such a manner that we are able to accomplish project completion almost always ahead of the allotted time.
30 DAYS TECHNICAL SUPPORT:

Technical support on all days of the month ? While this feature may not be new to you, it is still valid enough for you to consider working with us!